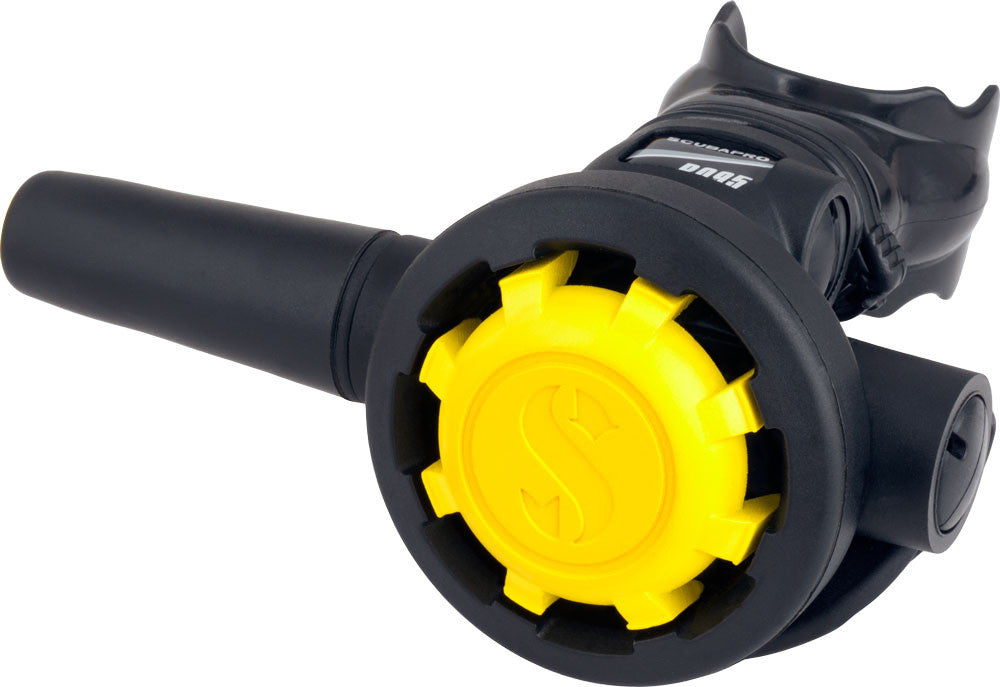 SCUBAPRO R095 OCTOPUS
11.330.400
Regular price
£154.99
Sale price
£134.50
Save £20.49
/
Tax included.
Shipping
calculated at checkout.
---
Free UK & Ireland Shipping
A BACKUP BREATHER THAT WON'T BUST YOUR BUDGET
 This performance octo reg is about as simple as can be, yet delivers air reliably when needed.
Going down armed with a smooth-breathing backup reg doesn't have to be complicated, and it doesn't have to be expensive. The R095 OCTO is proof of that.
The R095 is a new economical second stage featuring classic downstream valve technology that has a well-earned reputation for safety and reliability. Designed to be extremely easy to use in an emergency, the R095 is pre-tuned to the optimum inhalation volume for safe and uncomplicated use -- you never have to hassle with control knobs or switches; simply put it in your mouth and breathe.
The R095 OCTO combines all the features of the R095 with a high-visibility yellow purge cover and a 39-inch yellow hose that makes it that much easier to share with a buddy in need. For new divers as well as veterans looking for an economical backup breather that's simple, dependable and offers excellent visibility, the R095 OCTO is a great choice.
Free UK & Ireland delivery on order over £50.00. If order is placed before 12pm and item is in stock will be dispatched same day.