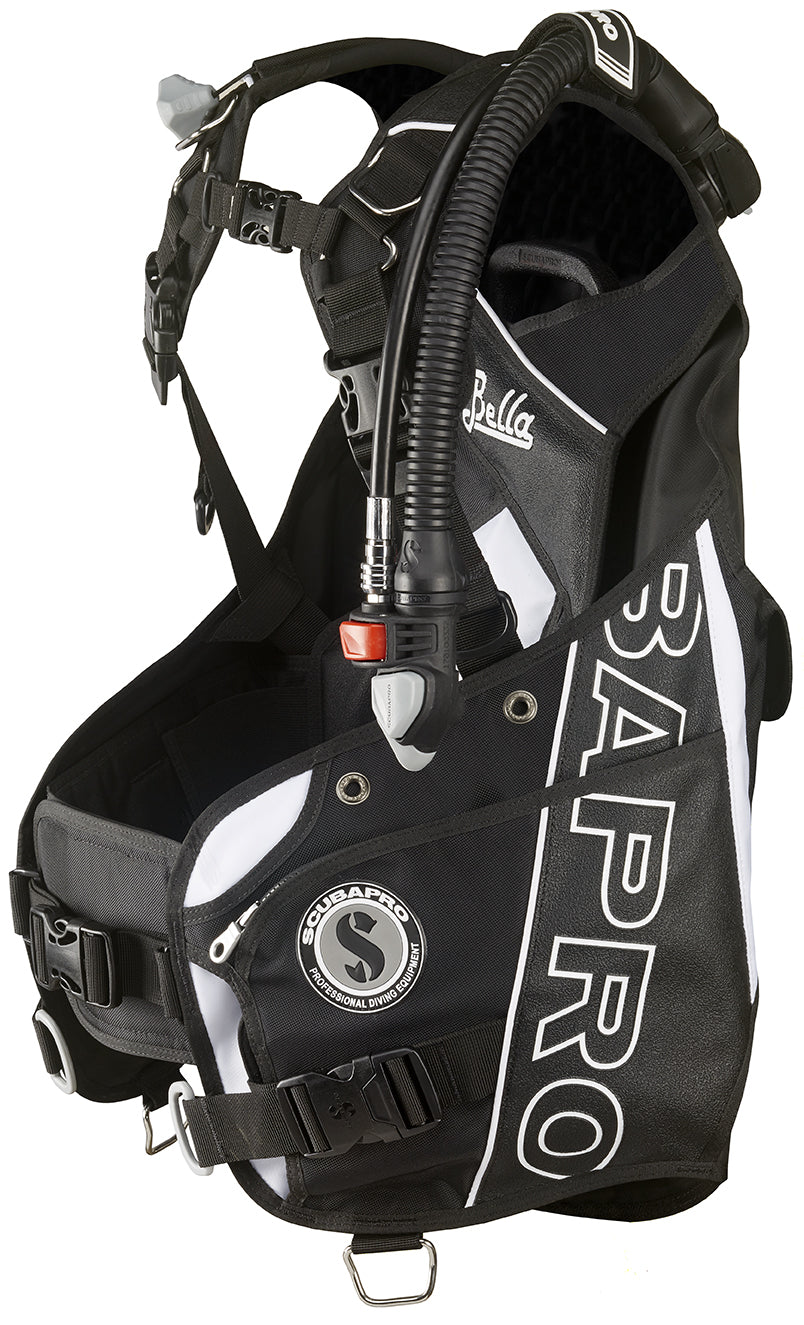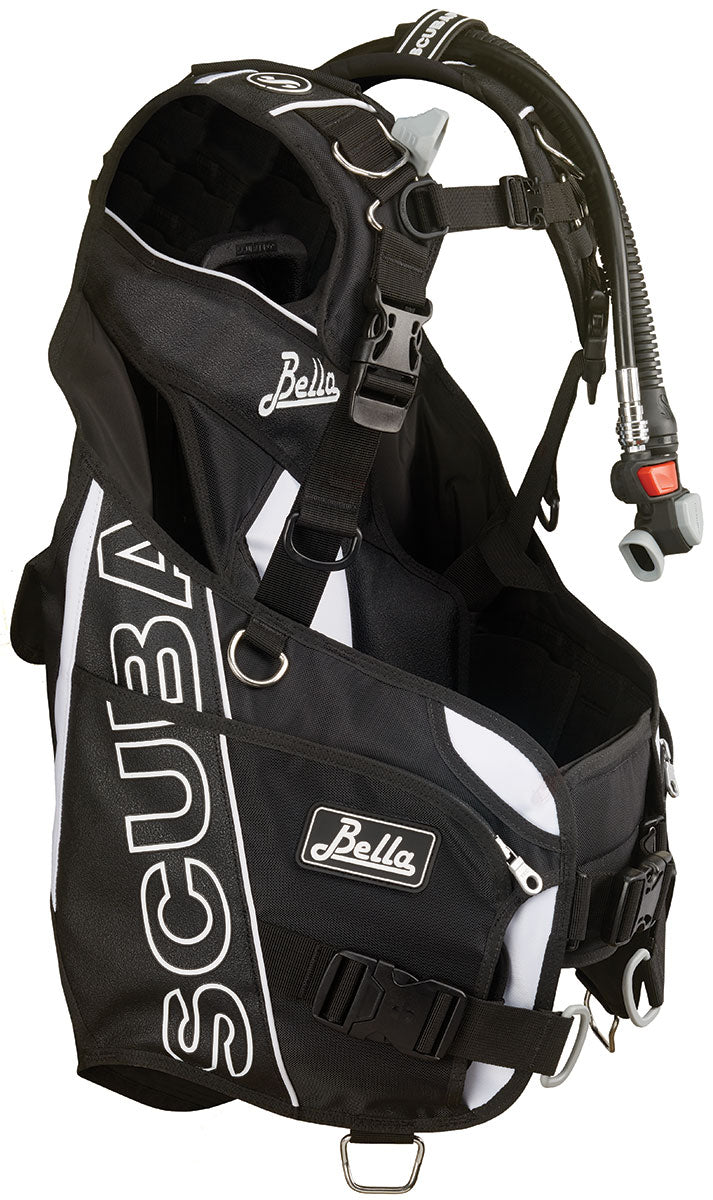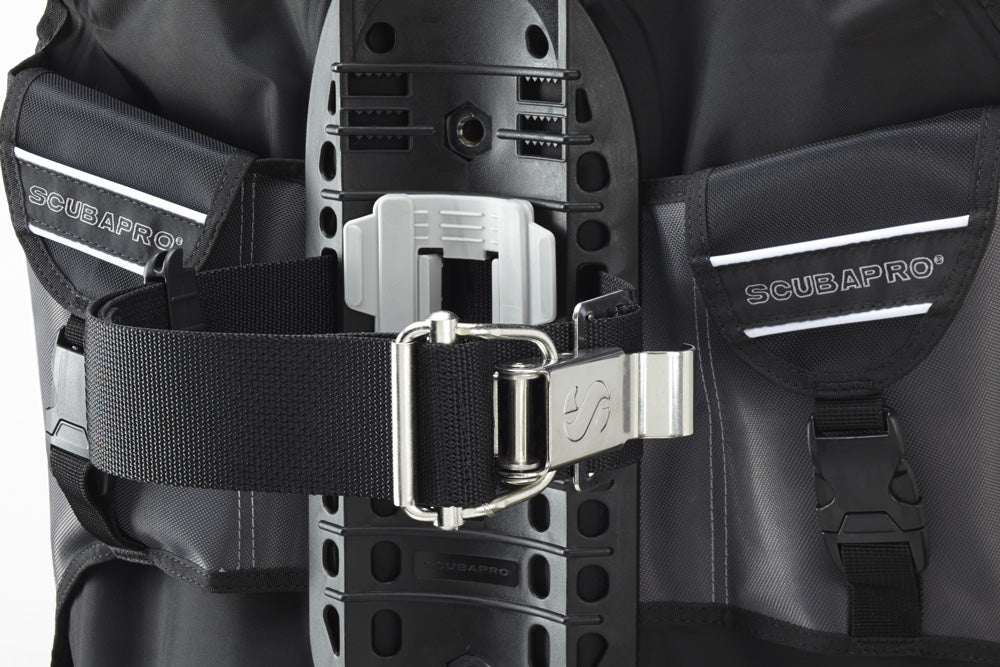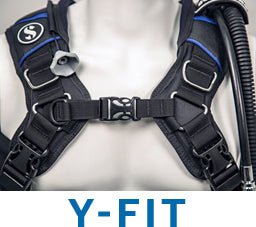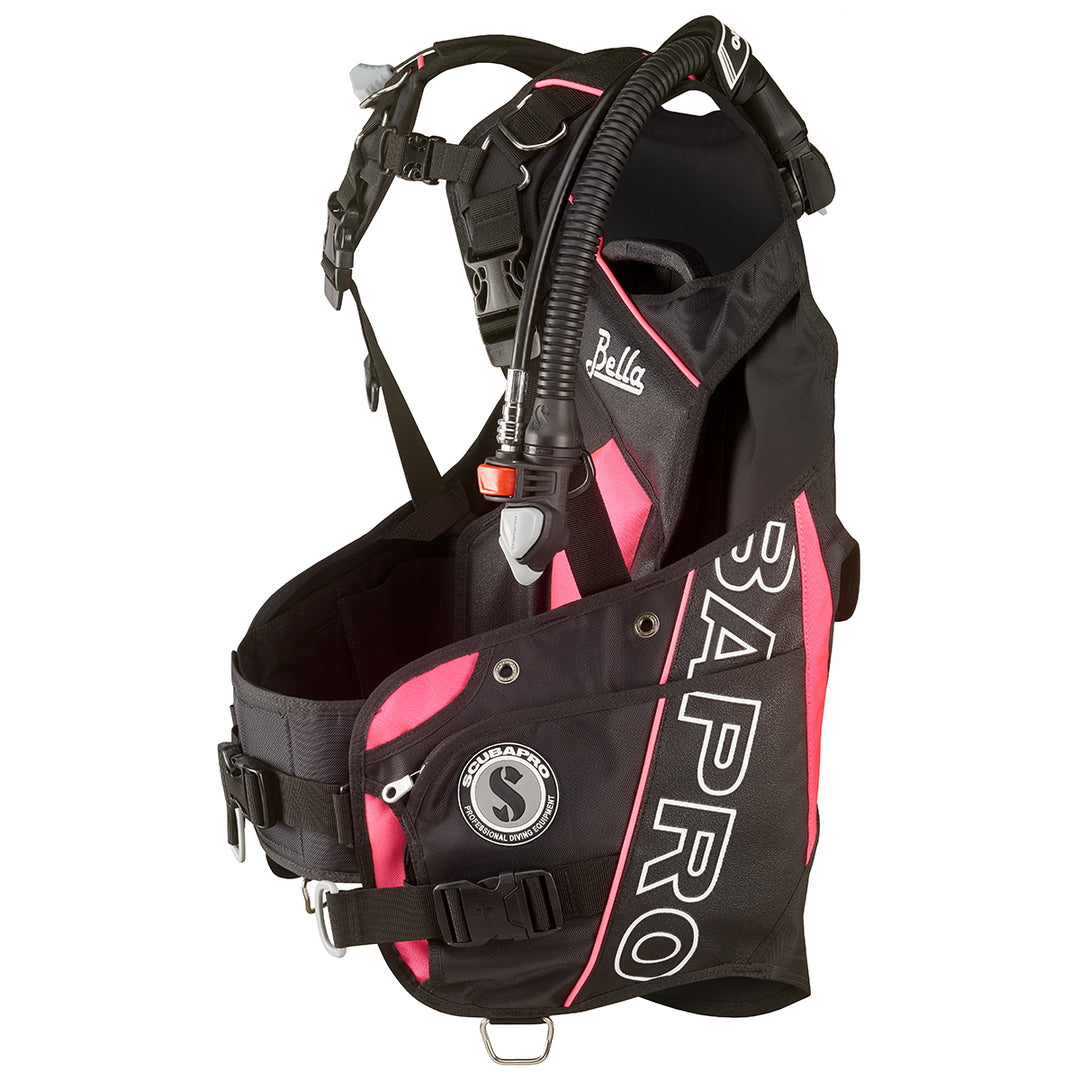 Scubapro BELLA 2022/2023 Last Size Remaining
22.256.320
Regular price
£539.00
Sale price
£379.00
Save £160.00
/
Tax included.
Shipping
calculated at checkout.
---
Free UK & Ireland Shipping
HIGH PERFORMANCE, FEMALE FRIENDLY
This premium front-adjustable BC is made exclusively for women divers.
The BELLA is specifically designed and meticulously tailored by SCUBAPRO for female divers who prefer the comfort and security of a front-adjustable BC that's shaped and sized to conform perfectly to their body contours. The high-end, front-adjustable BELLA comes with every convenience and performance feature you can imagine, including SCUBAPRO's exclusive wraparound bladder which retains its cradle-like shape even when fully inflated, providing a comfortable fit both at depth and on the surface.
Because the air bladder wraps around you, placing lift primarily under your arms and around your waist, the BELLA is extremely well-balanced so you're less reliant on rear trim weights to achieve a comfortable swimming position. And if you have to spend any time on the surface the wraparound design provides a very relaxing surface floating position.
Strategically placed padding, an adjustable cummerbund, quick-release rotating shoulder buckles (for optimum strap routing) and a sternum strap all work together to deliver a comfortable, dialled-in fit. And a contoured hard pack and single-band Super Cinch tank buckle solidly lock in the tank and provide a stable ride at depth.
The integrated quick-release weight system is first-rate in both compactness and security. Once clipped in, your ballast weights won't be going anywhere unless you want them too, and then it's an easy buckle squeeze-and-pull for a quick ditch.
For convenience, the BELLA offers two large zippered cargo pockets fitted with grommets for attaching a knife. There's also a small zippered storage pouch on the cummerbund, and four large pre-bent stainless steel D-rings, along with two smaller stainless D-rings, that provide convenient clip-on points for additional gear.
If you're tired of fighting with bulky BCs that don't fit, climb into a BELLA and experience the most comfortable diving ever.
Technical Information
Constructed of 420 denier nylon for lightweight and long-lasting durability.
• Special patterns and contoured hip indents take into account the female shape.
• Soft neoprene neck and padded backpack provide for optimum comfort.
• Rotating quick-release shoulder buckles allow you to optimise the routing of your shoulder straps to maximise fit.
• Adjustable cummerbund compensates for suit compression, ensuring a snug fit at varying depths.
• 3-dump deflation system for enhanced buoyancy control in varying diving positions.
• Quick-release integrated weight pouches feature a high-security buckle system.
• Two rear trim pockets help to create a balanced swimming position.
• Two zippered pockets provide lots of cargo-carrying capability.
• Four large pre-bent stainless steel D-rings, along with two smaller stainless D-rings, provide lots of clip-on points for additional gear.
• Balanced Power Inflator 
• Available in five sizes with 22.5lbs/10.2kg to 36lbs/16.3kg of lift capacity, depending on size. Click on BC size chart for more details.
Free UK & Ireland delivery on order over £50.00. If order is placed before 12pm and item is in stock will be dispatched same day.