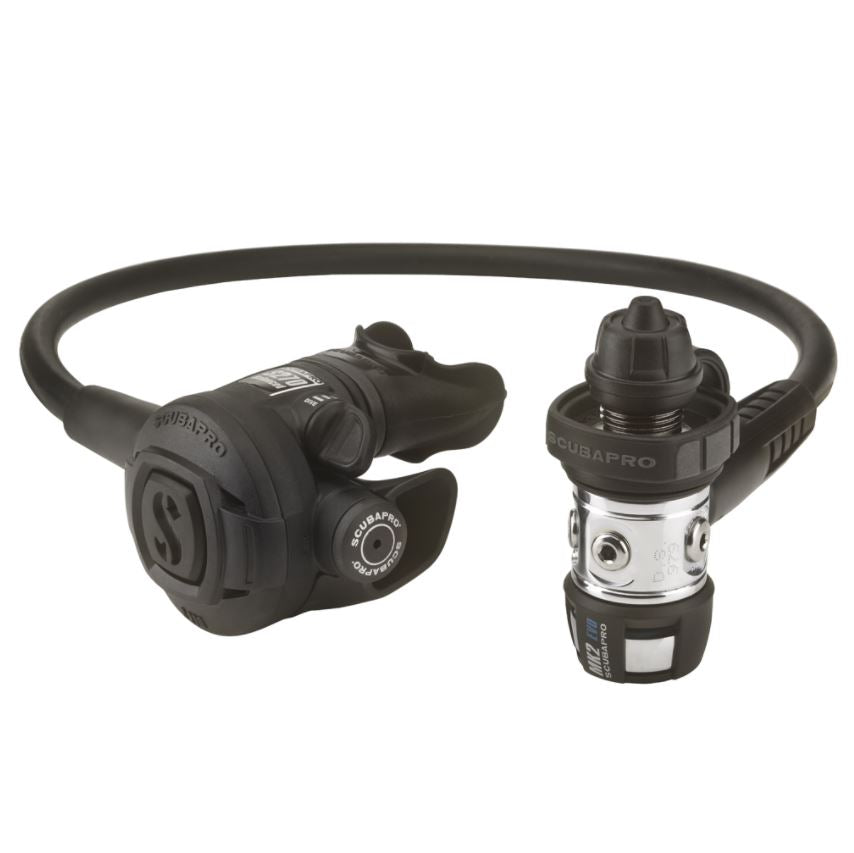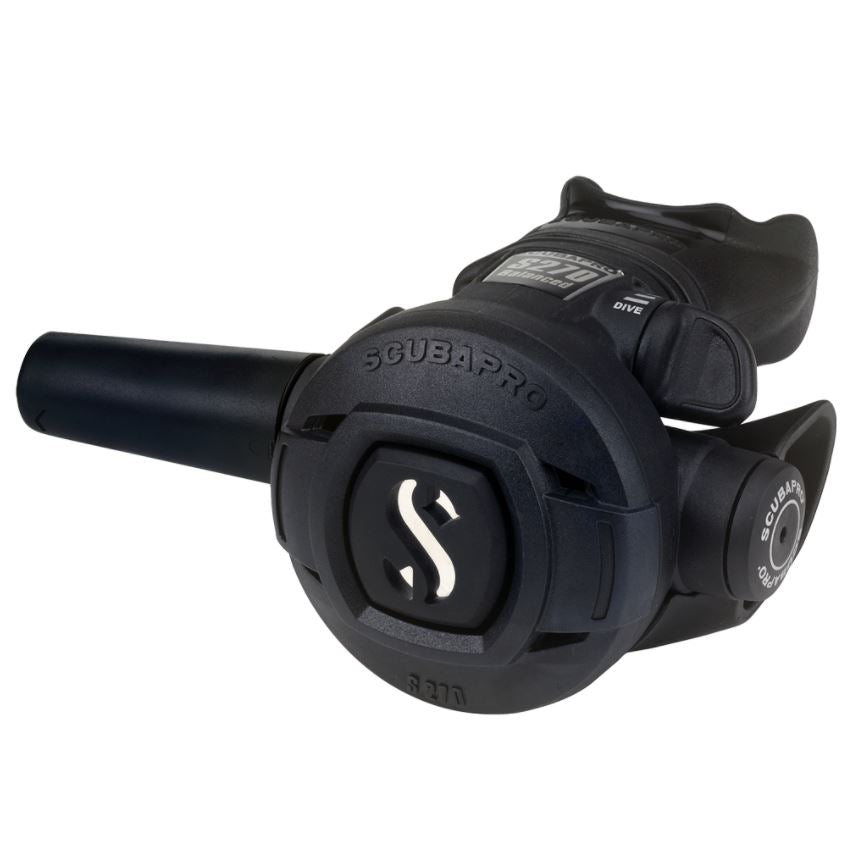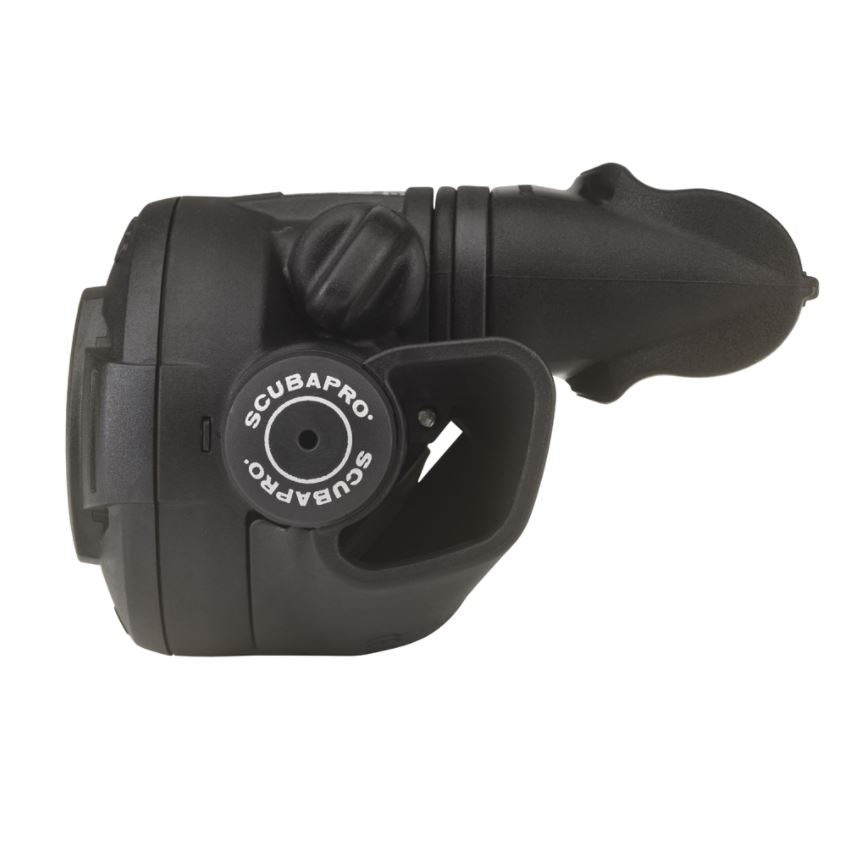 MK2 EVO with S270 Regulator
12.127.910
Regular price
£415.00
Sale price
£373.00
Save £42.00
/
Tax included.
Shipping
calculated at checkout.
---
Free UK & Ireland Shipping
Amateur divers who want a reliable performance regulator and are looking for something better than their entry-level regulators will immediately fall in love with the MK2 EVO / S270 regulator system. The new S270 second stage features a pneumatically balanced design, inspired by that of the popular S620 Ti, known for the ease of breathing it offers, thanks to its compact housing and its internal aerodynamics. Designed to withstand even the toughest conditions, it consists of a glass fiber reinforced nylon core with a new PU outer coating that protects it from bumps and scratches. In addition to breathing performance, the S270 offers an effective purge system and a dive / pre-dive mode selector that is easy to use even when wearing thick gloves. The exhaust valve is compact and effective in reducing exhalation effort. In combination with the classic SCUBAPRO MK2 EVO, the only first stage equipped with a downstream piston with internal components specially designed to resist freezing in extremely cold water, this new regulator is economical and resistant and at the same time offers natural and reliable breathing performance. In addition to amateur divers, the MK2 EVO / S270 combination is also a suitable choice for rental, training and professional divers looking for reliable performance in a robust delivery system.

FIRST STAGE MK2 EVO

The classic downstream piston design features a marine chrome plated brass body with one high pressure outlet and four low pressure outlets.

The patented XTIS (Extended Thermal Insulating System) system completely isolates the elements of the mechanism from the cold, increasing resistance to freezing by an average of 50% compared to the previous model, without compromising breathing performance.

Additional internal technical improvements include the spring-loaded insulating bushing and liner, piston insulating bushing, insulating sleeve and frost cap, all of which contribute to frost resistance.

The chromed brass body is smaller than the previous model, but integrates an oversized piston that increases breathing performance by increasing airflow.

The removable stainless steel orifice facilitates maintenance and extends the life span of the dispenser.

Meets the new EN 250-2014 standards for cold water breathing performance.

Weight (g): INT 232, 670; DIN 300, 450.

Airflow at 2900psi / 200bar: (l / min / SCFM):> 3000/106.

SECOND STAGE S270

The balanced valve relieves inhalation effort when diving to different depths and delivery pressures.

Plastic technopolymer valve seat with metal thread and balanced valve to reduce weight and offer a surface that ice crystals cannot stick to even in extremely cold water conditions.

The dive / pre-dive lever is easy to use even when wearing thick gloves.

More compact, lighter and able to offer better breathing performance than its predecessor, the S560.

Lightweight case made of fiberglass-reinforced nylon with a special PU coating, it is extremely durable and also helps reduce jaw fatigue and improve diving comfort.

The exhaust fitting is compact and very efficient in minimizing exhalation effort.

The compact high-flow mouthpiece is comfortable, made of FDA approved silicone (food grade) and features a large section to maximize airflow.

The super-flow hose features an oversized gauge that allows for more airflow with each inhalation.

CE certified in accordance with the latest European standards EN250A for all diving conditions, including diving in extremely cold water.

Suitable for training activities, rentals and professional use as it is extremely resistant and able to guarantee reliable respiratory performance.

Weight (without mouthpiece): 145g.

Air flow at 200 bar: 1850 l / min - 66 SCFM.
Free UK & Ireland delivery on order over £50.00. If order is placed before 12pm and item is in stock will be dispatched same day.