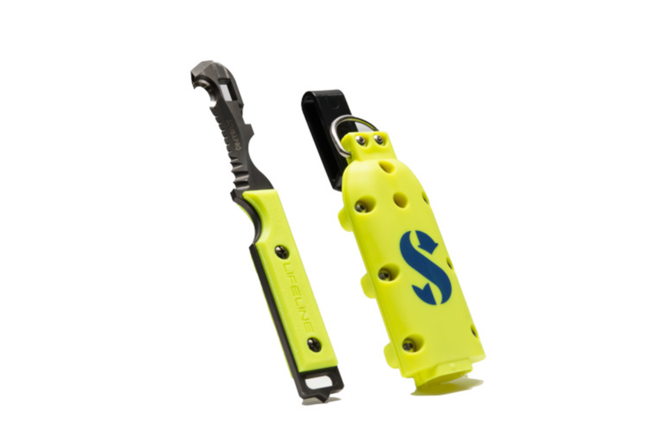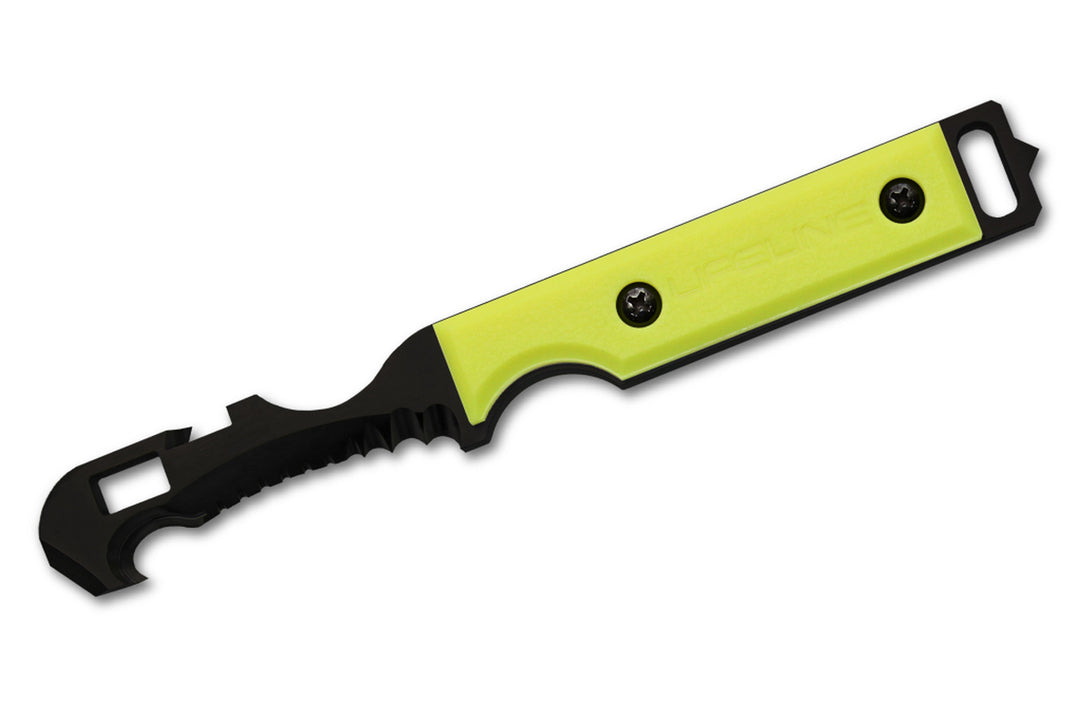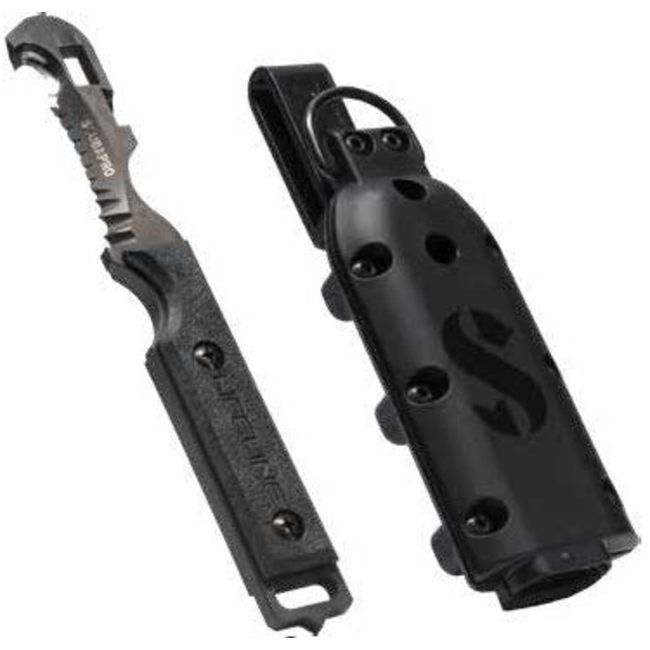 Lifeline Jawz Ti Multi-Purpose Rescue Tool
Regular price
£271.00
Sale price
£239.00
Save £32.00
/
Tax included.
Shipping
calculated at checkout.
---
Free UK & Ireland Shipping
More than a dive knife, the new JAWZ Ti™ is a versatile, all-in-one multi-purpose rescue tool for dive professionals. It is designed to be worn on the upper chest area of a BCD using a TacWare™ J-clip (included) that allows instant access to the tool. Easy one-handed operation is ideal for cutting jobs in low visibility or restricted movement environments. The JAWZ Ti™ effectively cuts rope, monofilament line, netting, webbing and other materials commonly encountered under water. Each tool is made from Grade 38 ATI 425 ballistic titanium with 316 stainless steel hardware. Handles and sheaths are made from either heat-injected molded polypropylene thermoplastic, or polypropylene thermoplastic with glow-in-the-dark phosphorescent strontium aluminate to increase functionality in low-light conditions. 
The JAWZ Ti™ features two main cutting surfaces with three distinct cutting areas: a cutting blade on the spine for cutting above or behind the head, an aggressive full length serrated blade, and a curved hooked blade for pull cuts or slashing. On the end of the handle a pointed breaker is provided for breaking glass or creating starter holes prior to cutting. Put them together and you have a high-performance specialty tool for a wide range of surface and underwater operations. Its unique warranty makes it the last dive tool you'll ever own.
An essential tool for search and rescue, military and survival applications.
ATI 425 titanium alloy exceeds the corrosion resistance, ballistic and strength requirements of MIL-DTL-46077 titanium armor plate.
Metal is PVD-BLACKCAT™ coated for corrosion resistance and durability. PVDBLACKCAT ™ is a "green" coating that uses no harsh chemicals in its production and offers a durable, attractive, performance-enhancing finish.
Glow-in-the-dark handles and sheaths can be recharged by any form of UV light, including sunlight.
Index finger grip and thumb grip on the spine make for easy one-handed operation.
Highly aggressive serrations can cut through a variety of materials found under water.
Cutting surface on spine is effective at slicing through monofilament line and netting.
Serrated hook is good for cuts that require pulling or slashing rather than a sawing motion.
Blunted nose protects against puncturing BCD bladders or hoses.

Pointed breaker on the handle is highly effective against laminated glass and for creating starter holes before cutting.
TacWare™ J-Clip, made of high-strength polymer, is designed to hold up to heavy, long-term EDC (Every Day Carry) use. It can be attached to 1.5" – 1.75" belt widths and up to triple-layer nylon webbing. A built-in finger-grab allows for easy removal.
A sheath is included.

Free UK & Ireland delivery on order over £50.00. If order is placed before 12pm and item is in stock will be dispatched same day.